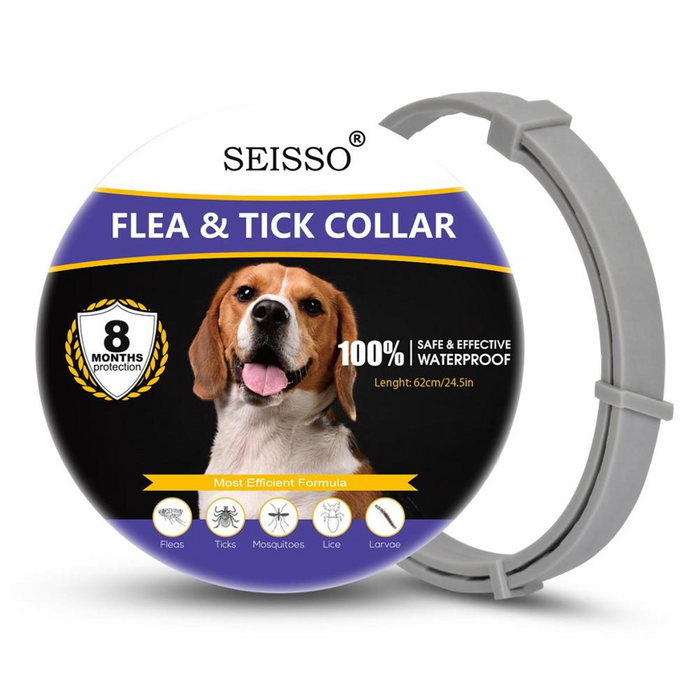 Outdoor Protective Adjustable Pet Collars
Save

0

%
Save %
Original price
$15.17
-
Original price
$15.17
Type: Collars
Collar Type: Head Collars
Pattern: Solid
Material: Plastic
Feature: anti flea ticks mosquitoes
Usage: Pet dog collar/ collar for cats
Protective timeliness: 8 moths
Size S: 33cm (Adjustable)
Size XL: 63cm (Adjustable)
The 33cm Collar (S )suitable for: cat
The 63cm Collar (XL) suitable for: dog
Feature:
Size :S: Length 33cm Weight 15g Suitable for cat
XL: Length 63 cm Weight 25g Suitable for dog
Material: PVC
Long-term Protection: Normal conditions, this product up to eight months (even in water).
Safety & non-toxic:This collar removes insects such as fleas and mosquitoes by immersing them for several months with plant extract. It is safe for pets and humans.
Waterproof & Lightweight:This collar, which removes this fleece, is waterproof design and it is not necessary to remove the collar when the pet is taking a bath. Besides, it is light and it is not a burden on dogs and cats.
Adjustable:This collar can be adjusted by the size of your love pet. If it is too long, you can cut the extra length.
Target:It is a cat, a dog for 8 weeks or more. If the pet is sick, pregnant, or elderly, please ask your veterinarian before using it