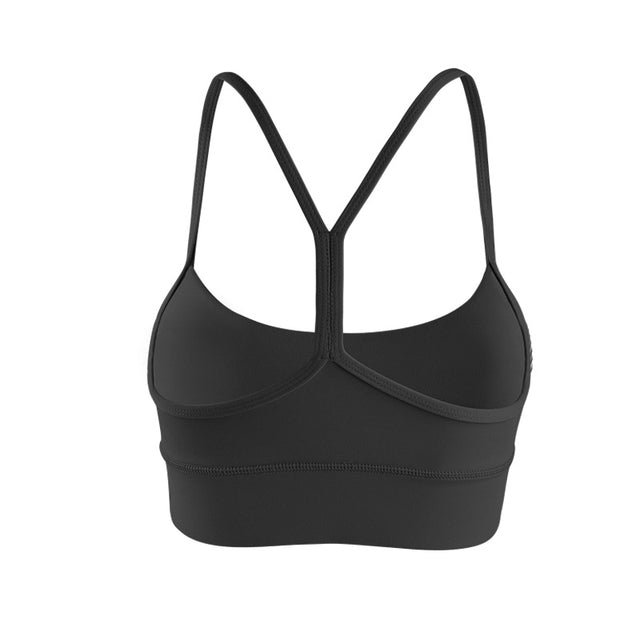 Sling Yoga Bra
Save

0

%
Save %
Original price
$26.99
-
Original price
$26.99
Elevate your workout wardrobe with our Sling Yoga Bra, the ultimate sports bra designed for active women like you. Here's why this bra is a must-have for your fitness routine:
High-Quality Materials: Crafted from premium materials, our Sling Yoga Bra offers durability, comfort, and breathability. The quick-drying fabric wicks away moisture, keeping you cool and dry during intense workouts. Stay focused and comfortable as you push your limits.

Supportive Design: The tight-fitting design of this sports bra ensures optimal support and stability, minimizing bounce and providing the support you need for high-impact activities. Feel confident and secure as you move, jump, and stretch.

Breathable and Quick-Drying: The breathable fabric allows air circulation, preventing overheating and discomfort during your workout. Stay fresh and focused as you challenge yourself.

Comfortable Fit: The Sling Yoga Bra features a snug fit that contours to your body, providing maximum comfort and allowing a full range of motion. The soft fabric feels gentle against your skin, eliminating irritation and chafing.

Versatile Style: This bra's sleek and minimalistic design makes it perfect for not only yoga but also a variety of other activities such as running, gym workouts, and more. Its versatile style pairs well with any workout attire, allowing you to express your personal style while staying active.
Choose the Sling Yoga Bra for the perfect combination of style, support, and comfort during your workouts. Experience the difference a high-quality sports bra can make in your fitness journey.
Don't settle for anything less. Upgrade your activewear collection today with our Sling Yoga Bra and enjoy the perfect blend of style and performance. Get ready to conquer your workouts and embrace your active lifestyle with confidence!
Click here to order your Sling Yoga Bra now and experience the ultimate comfort and support during your workouts. Elevate your fitness routine to new heights!