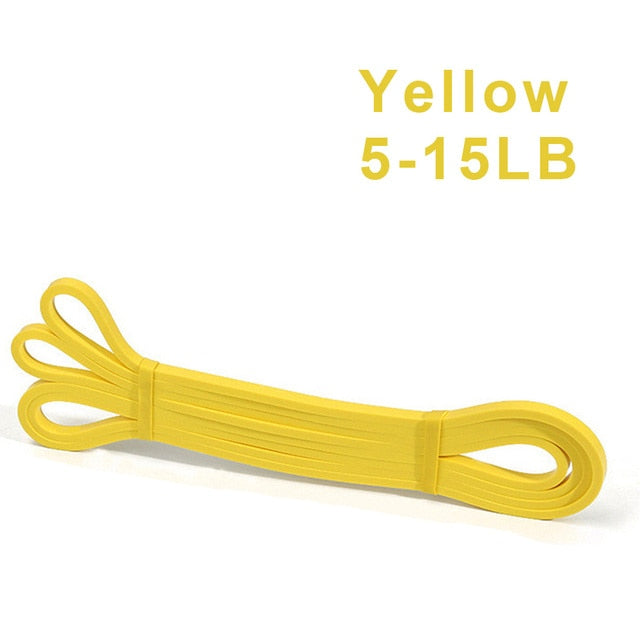 Resistance Workout Bands
Save up to

0

%
Save %
Original price
$15.99
-
Original price
$69.99
Introducing our Resistance Workout Bands, your ultimate workout companion for building strength and toning your muscles. With superior quality natural latex construction, these bands are built to withstand even the toughest workouts. Here's why our Resistance Workout Bands are the perfect addition to your fitness routine:
Superior Quality: Made from high-quality natural latex, our Resistance Workout Bands are designed to provide consistent elasticity and durability. Unlike cheaper brands, these bands won't over-stretch or lose their shape, ensuring a long-lasting and reliable performance.

Targeted Muscle Toning: Our bands are specifically designed to target and tone every muscle group in your body. Whether you're a beginner or an experienced fitness enthusiast, these bands offer the perfect resistance to help you achieve your fitness goals and build strength.

Versatile and Comfortable: With multiple resistance levels to choose from, our bands provide a wide range of intensity options to suit your individual needs and fitness level. The bands are comfortable to wear and use, allowing for a smooth and effective workout experience.

Suitable for Everyone: Our Resistance Workout Bands are suitable for both men and women, making them a versatile fitness tool for anyone looking to improve their strength and tone their muscles. Whether you're working out at home or at the gym, these bands offer a convenient and efficient way to enhance your workouts.
Don't wait any longer to take your fitness routine to the next level. Experience the greatness of our Resistance Workout Bands and unlock your full potential. Start toning and strengthening your muscles with confidence and convenience.
Click here to get your hands on our Resistance Workout Bands and start transforming your fitness journey today. Embrace the power of resistance and witness the amazing results for yourself.