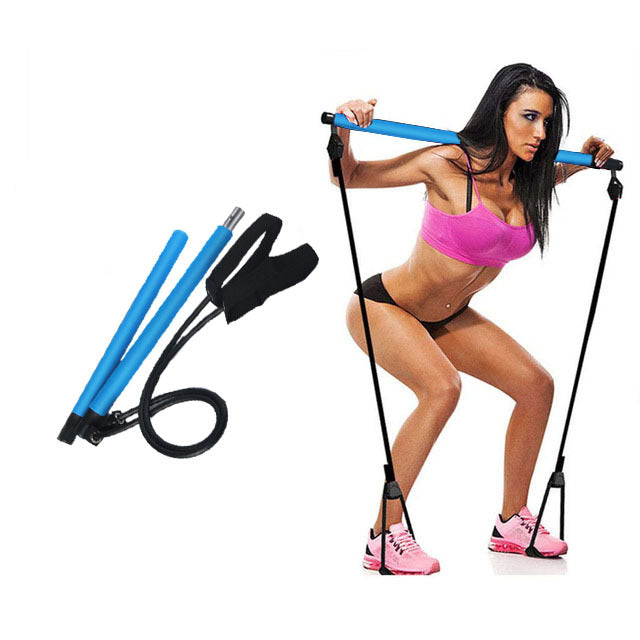 Fitness Resistance Band
Save

0

%
Save %
Original price
$37.00
-
Original price
$37.00
Introducing our Fitness Resistance Band, the ultimate tool for an effective and versatile workout. This resistance band is designed with high-quality materials to ensure durability and sturdiness during your exercise routine. It provides the perfect amount of resistance to help you tone your body and build muscle strength.
Key Features:
High-Quality Materials: The Fitness Resistance Band is made of TPE (Thermoplastic Elastomer) and EVA (Ethylene-Vinyl Acetate), which are known for their durability and elasticity. This ensures that the band can withstand repeated use without losing its shape or effectiveness.
Comfortable Grip: The resistance band features a comfortable grip that allows for a secure hold during your workouts. This ensures that the band stays in place, providing consistent resistance and preventing slippage.
Detachable Resistance Cord: The band comes with a detachable resistance cord, adding to its versatility. You can easily attach or detach the cord to adjust the intensity of your exercises and target different muscle groups.
Versatile Exercise Options: With the Fitness Resistance Band, you can perform a wide range of exercises targeting various muscle groups. It can be used for pull-ups, push-ups, sit-ups, squats, lunges, and more. Additionally, it is excellent for stretching and toning exercises.
Compact and Portable: This resistance band is compact and lightweight, making it easy to carry and store. You can take it with you anywhere, whether you're traveling, going to the gym, or working out at home.
Color Options: The Fitness Resistance Band is available in two vibrant colors, purple and pink, adding a touch of fun to your workout routine.
Product Specifications:
Material: TPE + EVA
Colors: Purple, Pink
Length: 91cm/35.83" (rod), 85cm/33.46" (rope)
Size: 910mm*70mm*70mm/35.83*2.76*2.76"
Net Weight: 585g
Gross Weight: 610g
Enhance your fitness journey and achieve your goals with our Fitness Resistance Band. Its durability, versatility, and convenience make it a must-have for any fitness enthusiast. Add it to your workout routine and experience the benefits today!